UKC Women's Basketball win 56-50 during Varsity 2016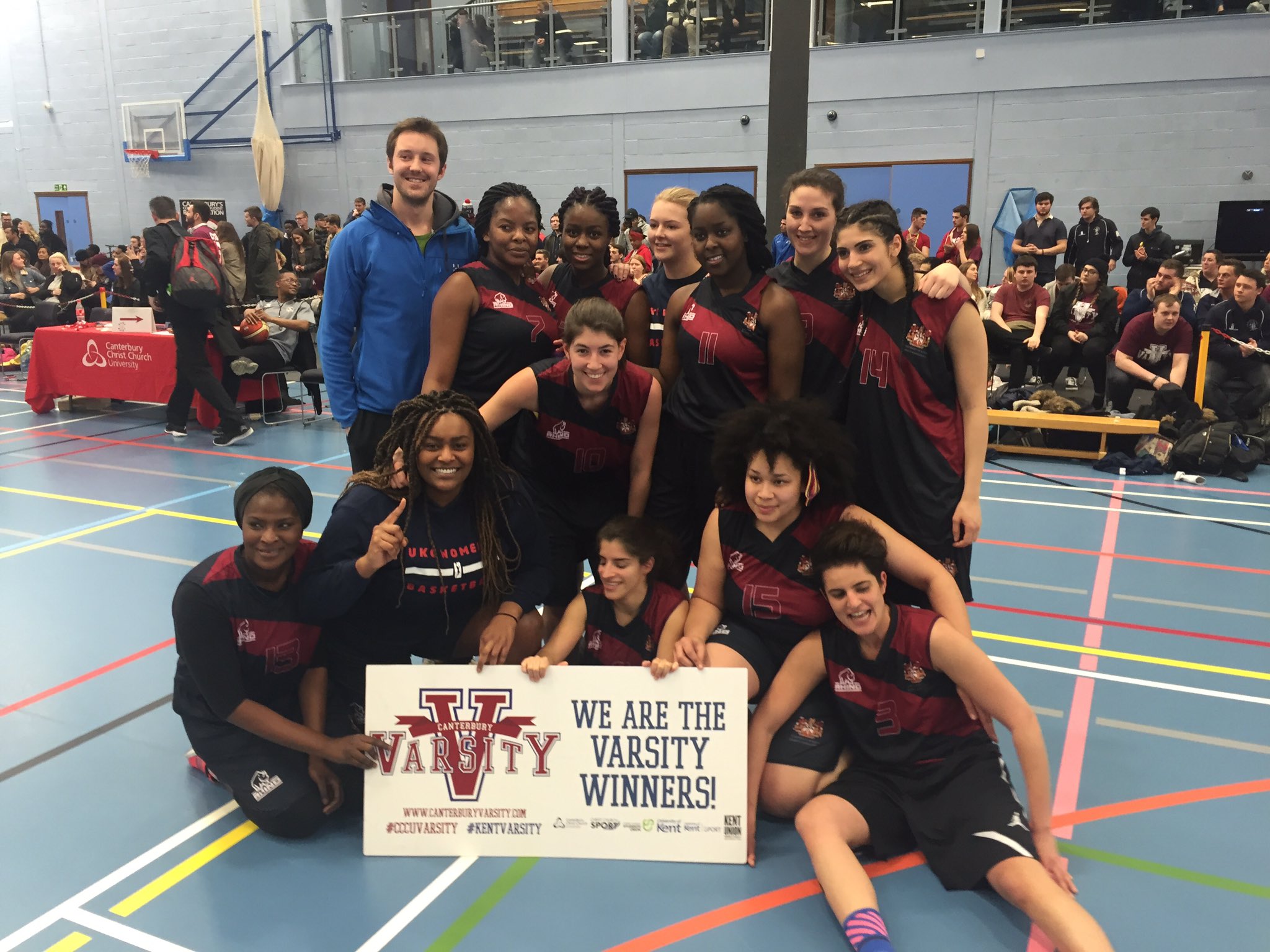 The Women's Basketball game for Varsity 2016 tipped off at just over 4pm at the Canterbury Christ Church Sport Centre on Saturday 13th February. Fraser Whieldon reports. 
In the first quarter, both teams benefitted from penalty shots, leaving the score 9-6 at the end of the quarter, with UKC ahead of CCCU.
Whilst the first quarter was more static, the court opened up in the second quarter as the players raced up and down the space. CCCU made an impressive pass across the length of the court, yet failed to capitalise on the advantage, missing the hoop.
As it approached half-time, both teams made substitutions to help counter the fatigue of players. Ultimately, Kent was able to maintain its lead in the second quarter, leading CCCU 29-18.
After the half-time break and having switched sides, Kent continued their dominance by scoring an impressive shot which scored them the maximum 3 points.
CCCU made a valiant attempt to bridge the score with several good penalty shots, with the final score from the third quarter leaving UKC still in the lead 42-34.
As the last quarter progressed, both teams were pushing themselves further and further for the win. UKC, however, pushed it a little too far, making five fouls, meaning one of their players had to come off. They were further hindered when their no. 14 was sent off for coming into physical contact with a CCCU player.
Both UKC and CCCU were able to score a selection of penalty shots and running shots, CCCU closing the gap to 53-48 to Kent in the last ten minutes of the last quarter.
Ultimately though, this had little impact on the end result, with Kent winning the match 56-50. UKC Women's Basketball has maintained their winning streak, having won at Varsity 2015.